Pastor K:lls Wife In Edo, Leaves Behind A Note Before Escape (Photos)
The Edo State Police Command is currently looking for one Mr Henry Ojochunu Ekukpe, a pastor, who was alleged to have stabbed her 29-year-old wife, Patience Ekukpe and escaped, leaving behind a note with 10 questions, apparently meant for his deceased wife to answer.
It was gathered that the couple got married in September 2014 but have been having issues that led to the accused leaving the house at No. 19 Uloko Street, Okpoghe Quarters, in Eyaen, New Aduwawa, Edo state.
The runaway murderer is said to be the pastor of the Mountain of Victory and Fire Deliverance Ministry aka Power and Prophetic Church. It was gathered that the victim left her matrimonial home for some months until her husband invited her in the disguise that they want to resolve their crisis.
The Police Public Relations Officer, who confirmed the incident described it as "tragic and barbaric" and vowed that the culprit would be arrested and brought to book.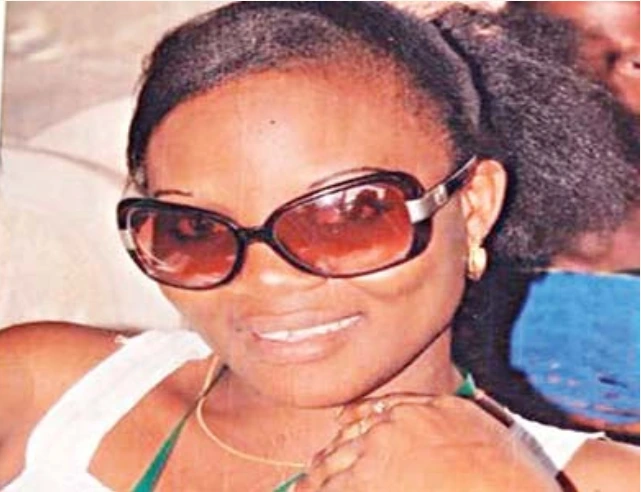 The deceased, Mrs Patience Ekukpe
A copy of the statement was left behind by the fleeing husband has 10 questions which reads:
"Have we ever in life went to beg for food ever since we got married? Has your mother ever brought food for us to eat one day because of hunger? Have I not told you at the beginning that I hate someone insulting me? In the first place, did you really come out with your own full mind? Did you come to marry me because of money or for who I am? Who gave you the order to pack your property away from our home? Who is your adviser in this marriage that is polluting your mind against me? You always pray that God should help you to eat the fruit of your labour? So, no man has the power to take one's life but today we are going together. So how do you feel now?"
The deceased died leaving behind her six-month old baby she had with the suspected murderer.